With the latest changes to the Solar Investment Tax Credit (ITC) from the passage of the Inflation Reduction Act (IRA), organizations can now transfer the ITC value of a solar project they've built to another entity. This change is significant because it makes renewable projects financially viable for many more organizations which will inherently lead to more renewable projects being built.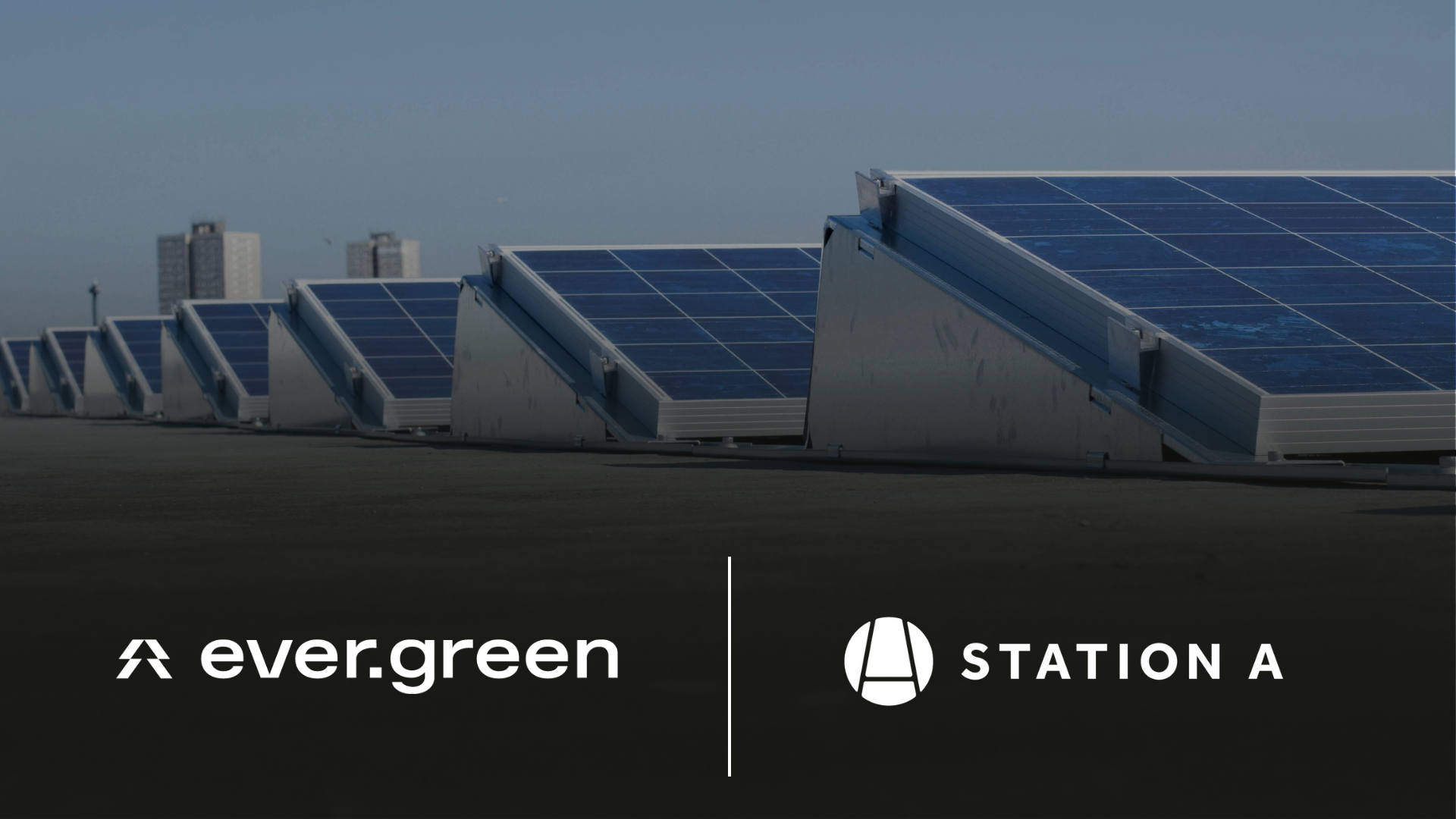 Station A clients can now utilize Ever.green's tax credit marketplace to simplify the process of transferring their solar project's ITC value to another organization. Additionally, Ever.green has tools to help them buy or sell Renewable Energy Certificates (RECs) to satisfy their renewable procurement goals or improve their project financials.
We love Ever.green's approach to RECs because, unlike traditional unbundled RECs that do not result in net-new clean energy projects being built (e.g. most Texas wind RECs), Ever.green places a large emphasis on "additionality" or "high-impact" RECs. Ever.green accomplishes this by aggregating demand for RECs from buyers and using that demand to fund net-new projects (example of a fixed-price VPPA with Watershed). By procuring RECs from Ever.green, companies can quickly and easily reach their clean energy goals while enabling new projects to be built.
In turn, Ever.green's clients can now access Station A's newly released Portfolio evaluation tool to quickly analyze their clean energy potential at scale and with very little upfront data collection. For clients who want to turn their renewable roadmaps into viable projects, Station A has an industry-leading marketplace where clean energy buyers can source competitive project proposals from our network of 2,000+ providers.
"Climate change isn't slowing down, and we need to be deploying new renewables faster than ever before. We're excited to bring our marketplace for transferable tax credits and high-impact RECs to Station A customers so that they can more easily finance their projects and get to 100% renewable energy."

- Michael Leggett, Ever.green Co-Founder
With this partnership, we hope to bring down the logistical hurdles that exist for many organizations to get projects off the ground and reach their decarbonization goals.
About Ever.green
Ever.green is a clean energy project funding and tax credit marketplace that empowers businesses of all sizes to participate in the energy transition, meet their sustainability goals, and make a financial return. Through Ever.green, companies can commit to forward contracts for high-impact Renewable Energy Certificates (RECs) that help stand up new solar projects or purchase clean energy tax credits at a discount. Ever.green's marketplace includes streamlined due diligence, filing, and compliance monitoring services to reduce risks and maximize efficiency for all parties. Learn more at ever.green
About Station A
Founded in 2018, Station A is a one-stop shop to analyze and procure clean energy. Station A's Portfolio evaluation helps decision-makers instantly analyze and rank their buildings to find the best clean energy project opportunities. The Station A marketplace enables the collection of competitive project bids from qualified providers in a transparent and all-digital way.